Tornadoes, flooding, hurricanes and tropical storms create a challenging market for insurance companies. The National Centers for Environmental Infromation

shows that 20 extreme weather events impacted Florida between 2019 and 2023, costing an adjusted $239.5 billion. The risks of damages by storms to homeowners are passed on to policy holders in the form of the highest premiums in the country. Due to the increased risk of loss, many big names in homeowners' insurance, like Farmers, Banker's Insurance, Lexington and AAA, have withdrawn from the state, and smaller insurance providers have become insolvent. This leaves Floridians with less options such as Universal Insurance Holdings, State Farm Insurance, Tower Hill, and Citizens which is currently set to raise rates 14.2% this fall.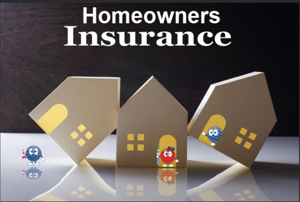 TIPS FOR HOMEBUYERS
Shop for homeowners insurance well in advance of your closing date

Insure the home at its replacement cost, not market value

Negotiate the transfer of the current homeowners insurance policy

Consider the cost of additional insurance needs if buying in specialty hazard zones ie flood zones AE, etc.
DISCOUNTS
Claims free discounts

New home discount

Smart home discount

Paid in full discount